Data Types
26 Jul 2021

1 Minute to read
Data Types
Updated on 26 Jul 2021

1 Minute to read
---
In any data warehouse, the type of data in each column needs to be defined. Different data sources and data warehouses may handle data types differently. Panoply has defined maps for how we collect the various data types, and how they are stored in Panoply. For database data sources, such as MySQL or MongoDB, the Data Dictionary in the data source documentation will have a link to a table explaining how data types are mapped when collecting in Panoply.
For data warehouses built on Redshift, a user may change the data type of a particular field in their tables. This can easily be accomplished through the Panoply user interface. First, navigate to the Tables screen. Then, click on the table that you are trying to alter. Next, select a field under the Metadata header. And, finally, select the drop down menu next to the Type label, and select the data type that you desire. Once you've done that, you can save your selection and the Panoply system will perform the alteration.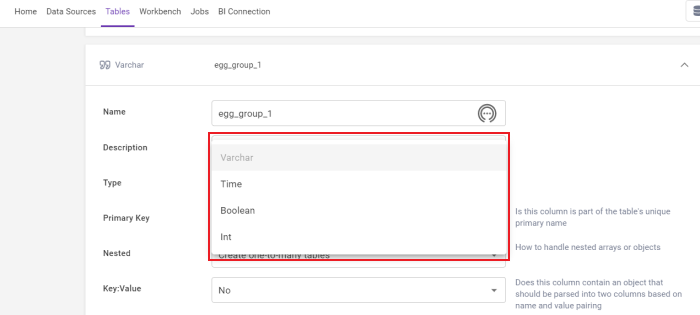 ---
Was this article helpful?
---
What's Next